ABOUT HORN'S HILL
Horns Hill has quickly turned into the premier mountain bike trail system in Ohio. The trails are great, but the community is even better. That's what makes Horns Hill such a great place for everyone that gets to ride here.
UPCOMING EVENTS
This calendar will include work days, shuttle days, and race events!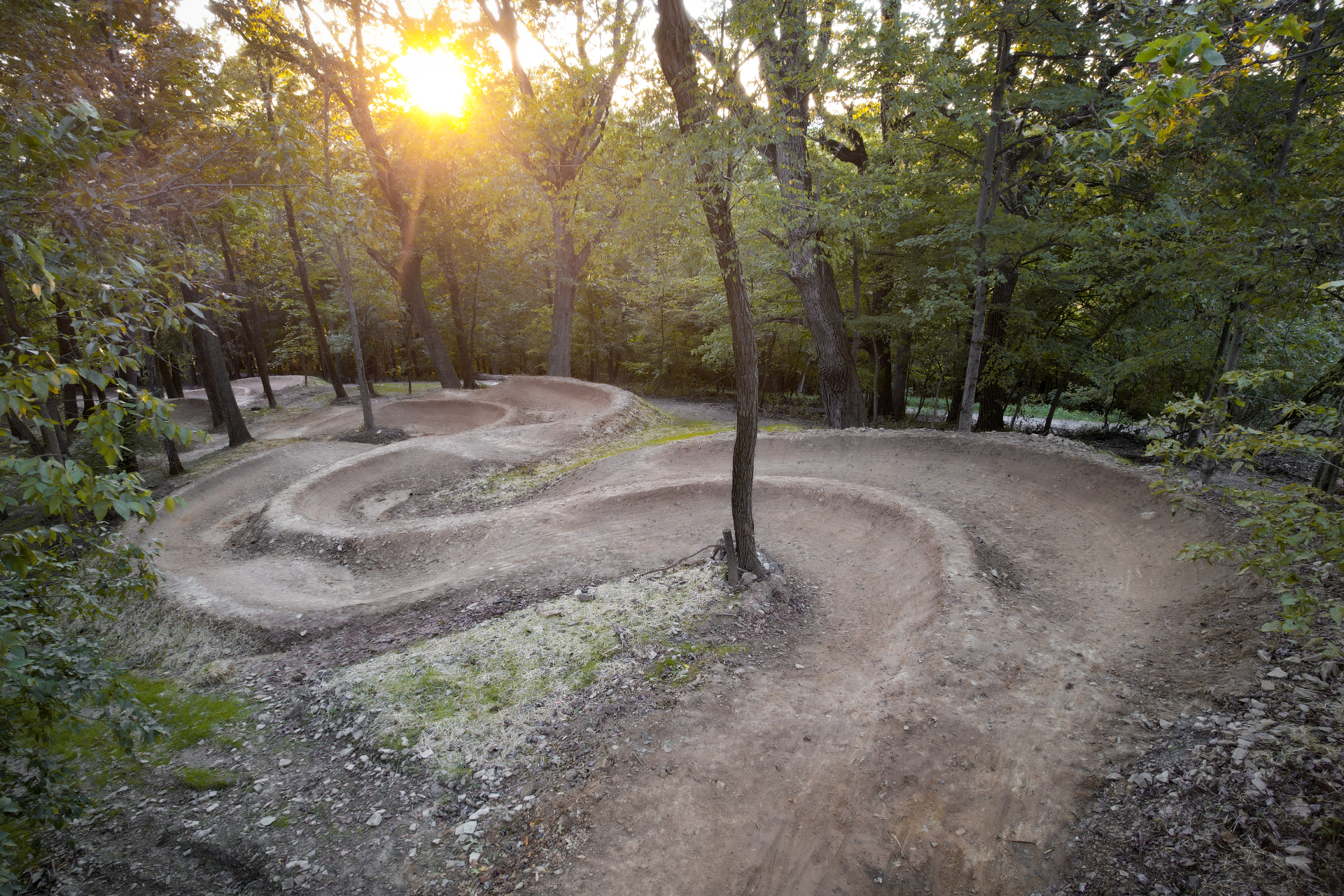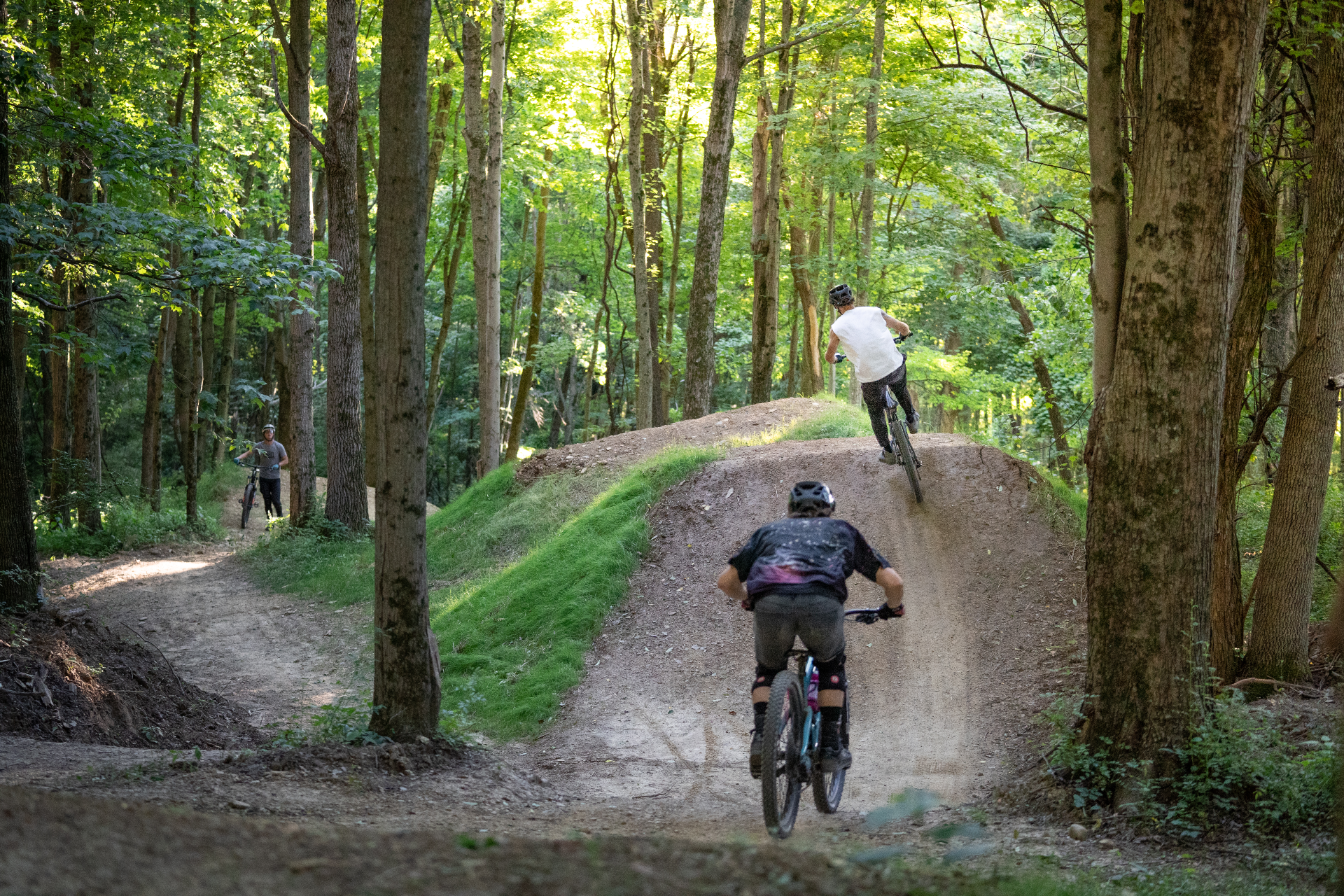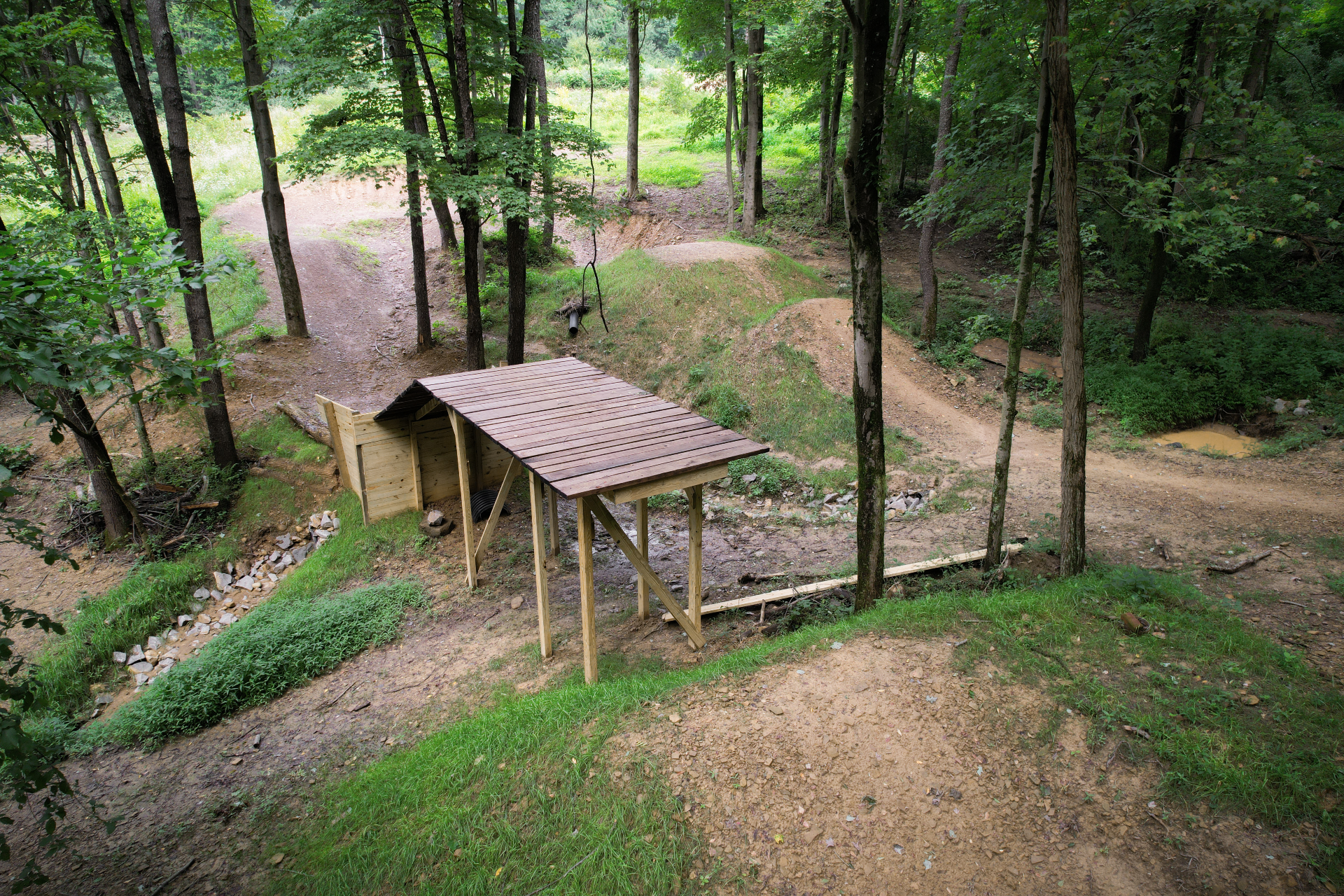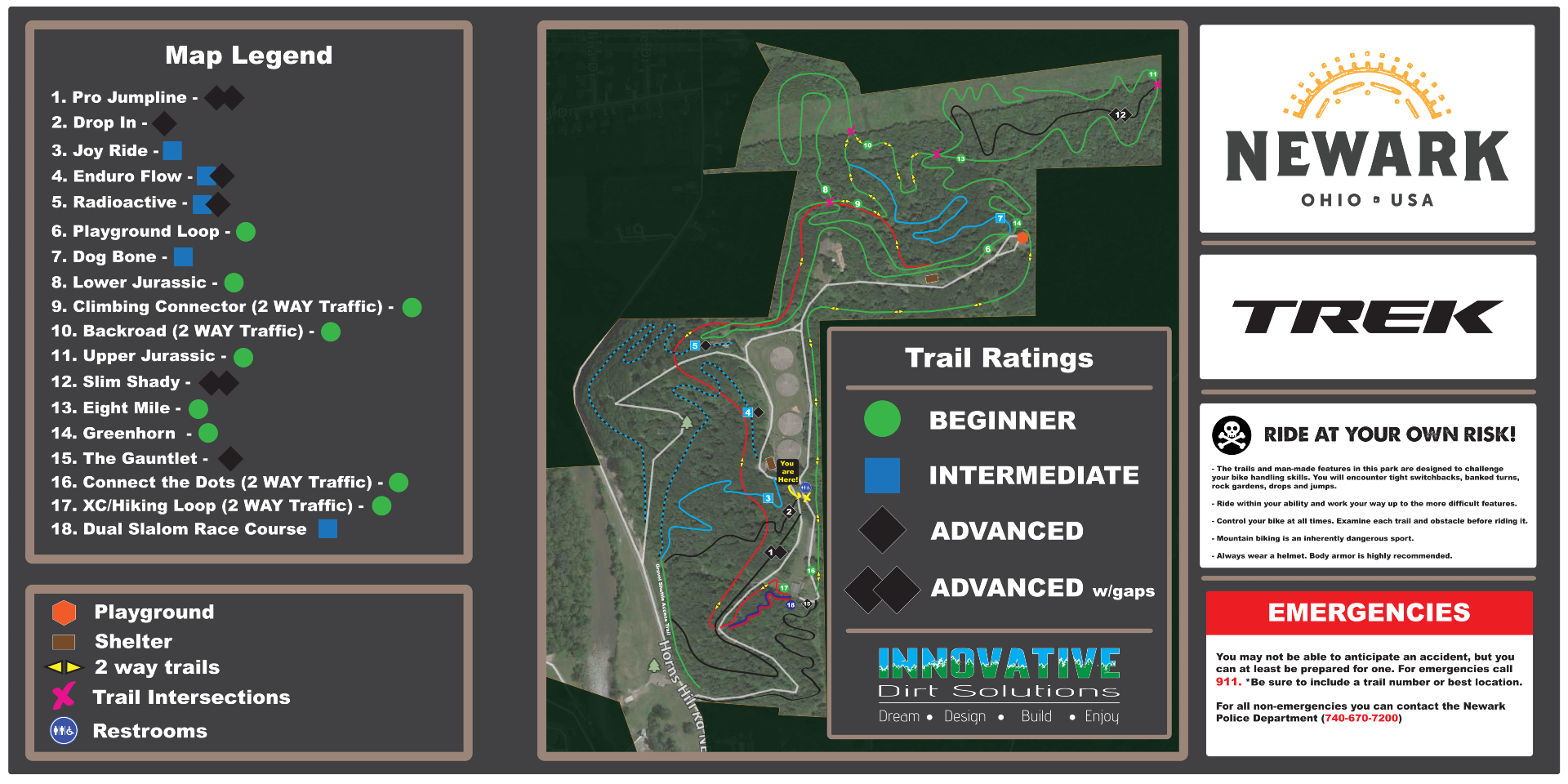 Get the Horn's Hill park map.
Use the map of the bike park to find your favorite trails and explore some new ones!
Shuttle Days - Shuttle days are organized by the Horns Hill admins, and you will see them posted in the group, usually the week of. We always say "tip the driver," but the driver doesn't keep that money. Almost all of those donations go back into the Horns Hill fund. That's how we built the new shuttle trailer! So, setting up a shuttle helps us raise extra money to fund the hill. We have also made shuttling as safe as possible for bikes and people with the new (not sketchy) trailer, which will be used this weekend! Shuttling your buddies on non-shuttle days is also cool! If you're brave, you can pedal up the road every time too. I think the record is in the 20s!
Donate via PayPal or Venmo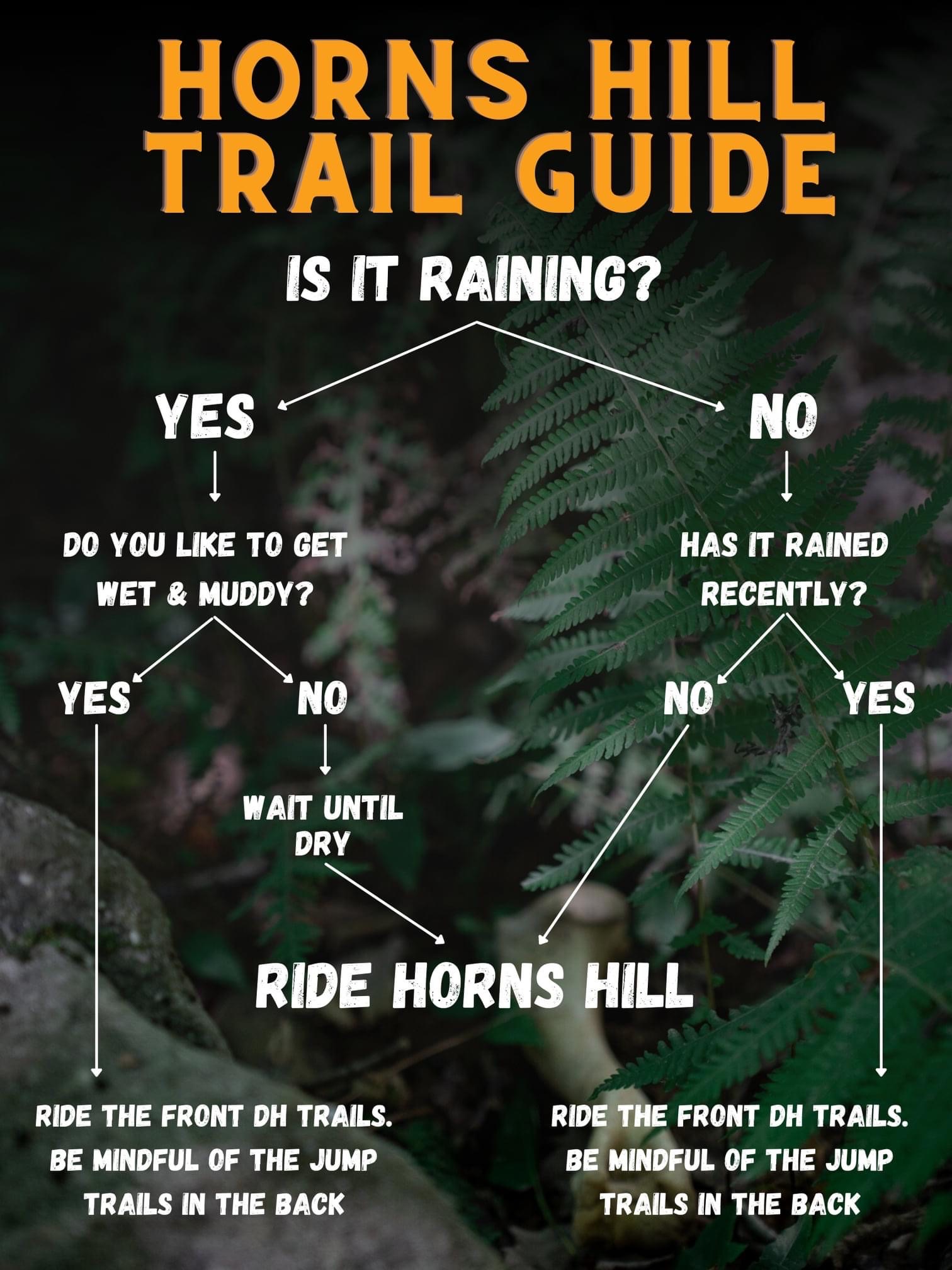 The front trails are always open and usually dry year-round. The back trails do get soft, especially in the winter.
Please DO NOT ride the back trails when soft. Stick to the front trails!
Mayhem Funduro
SUNDAY MAY 28TH
Camp Tuscazoar Funduro
SUNDAY, JUNE 25TH
Star Hill Funduro
SUNDAY, JULY 23RD
Devou Frienduro
SUNDAY, AUGUST 7TH
Horn's Hill Funduro
SUNDAY, OCTOBER 8TH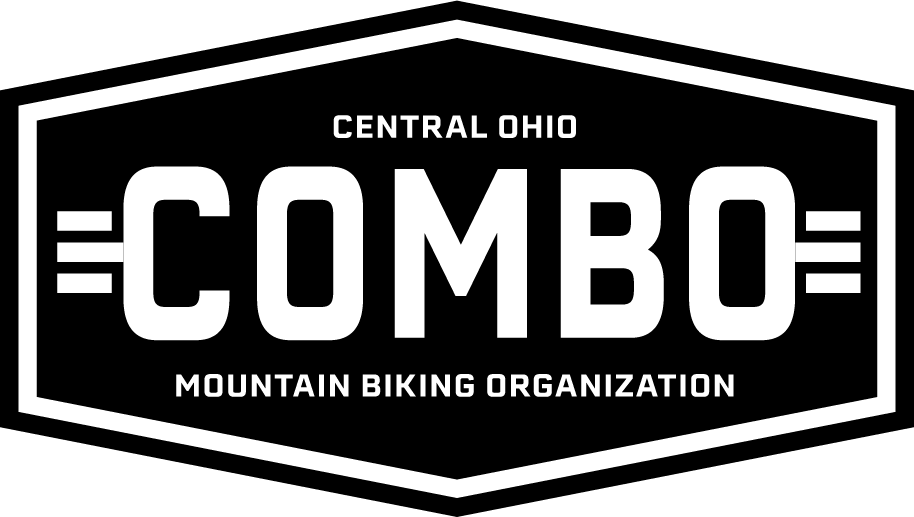 Mountain biking in central Ohio
Since COMBO's inception as a trail building organization in 1995, it has grown exponentially. From a few miles of trail to over 88, a small exclusive community into a large multifaceted, all-encompassing institution focused on creating, advocating, and preserving quality mountain biking in Central Ohio.
We are 100% focused on creating, advocating, and preserving quality mountain biking in Central Ohio.